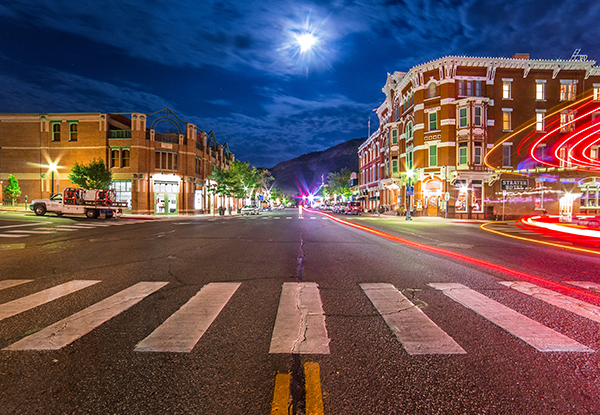 The authentic Western town of Durango Colorado is the San Juan Skyway's version of a metropolis
There are even a few traffic lights on its main corridor—and town is the main population center of Southwestern Colorado, so there are plenty of businesses and nightlife in the downtown area. But the town is also a hub for outdoor recreation, with the Animas River, local lakes, and lots of great hiking, biking and mountaineering.
There are all kinds of unique experiences you can have in Durango, from the interactive Durango Discovery Museum, to a trip on the Durango & Silverton Narrow Gauge Railroad, a day of zip lining or a paintball fight, to an old-fashioned shootout at the quick draw competition each year. Durango is the perfect mix of Old West and New West culture.